I wrote a piece on this subject several months ago and had no intention of revisiting it. It's just that a stroke victim who I've been deeply invested in for about four years has died recently. She did it with dignity and against all odds. It's she and others like her that this post honors.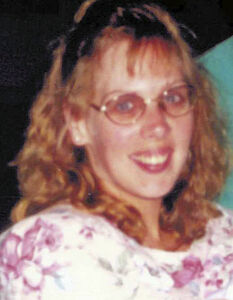 The Story of Sandra Russell
If memory serves me correctly, it was in January of 2015 that Sandy had a severe stroke that occurred in her brain stem. It affected both sides of the body. Her abilities to breathe and to swallow were compromised and she was bedridden.
In the early stages, rehabilitation looked to be a possibility. She could stand when assisted and she seemed to be able to follow directions. Unfortunately, she and her husband Ed, my nephew, had no health or life insurance. He was able to enroll her in the Pennsylvania program for Medicaid to cover her hospital bills and ongoing care. Eventually, she relocated to Crawford County Care Center near his home.
She couldn't be with her family, most importantly with their three sons for whom she was a stay-at-home mom. Two of the boys are autistic and had special needs she provided. Her absence created a huge hole in the lives of these adolescents and their dad.
Her progress in rehab didn't meet the Medicaid standards to justify continuing the program to bring her physical abilities back to some semblance of normal. She and her recovery always occupied my prayers. I felt an independent therapist should provide another opinion. I tried to get her medical records so she could have another assessment done in the hopes I could obtain enough donations to give her a fighting chance at rehab or even some alternative medical procedure that showed promise for stroke victims.
I hit a dead end. I couldn't obtain the records, so Sandy spent these last years in bed with these intrusive tubes down her throat and in her abdomen. There were hints that she knew what was going on around her, but the body seemed to be beyond control. Then, late last year, she managed to use her useless arms or hands to rip out her trach tube. She was rushed to a hospital Emergency Room. A doctor there told her husband that he saw no reason why she should have a trach tube because she was breathing well and was getting plenty of oxygen on her own. She was freed of this unnecessary intrusion on her freedom to speak. And speak she did, with great effort at first, but she became better and better. She could tell her family that she loved them.
As Christmas approached, she found a way to remove her feeding tube. She made a point to tell the nursing home medical staff she didn't want it reinserted. They tested her cognitive abilities to see if she was able to make her own choices about her treatment. She scored high. They explained that her body wouldn't survive if she had the tube removed. Since she couldn't swallow, the tube was her means of receiving nutrition. She said she didn't want to live that way and she wanted them to let her go. Husband Ed discussed it with her and she repeated her wishes. Within a few days, she was gone. Her suffering had come to an end.
This was no easy feat, but Sandy had exercised control with a body that clearly had very little of it. Despite her own doctor's orders that the trach tube remain in her throat, she demonstrated how she could do without it and could even talk! She rid herself of the feeding tube that for her was a tether to a life of frustration and misery. With great courage, she faced down death and took that next step with dignity. Ed and their sons last visited her on Christmas Day. She passed early the next morning.
Final Thoughts
Medical advancements and technology have improved our longevity with a greater quality of life for most of us, but it can be a cross to bear for those who find themselves in treatment that is worse than the malady they're trying to overcome. The ending to the story of their lives can be one of humiliation, suffering and bodily decay that they would rather be spared and which they would rather spare the people they love. I believe those who choose to bring an end to these desperate attempts to hold onto a body that is no longer functional have experienced a shift in their understanding. They realize their bodies are not as important as they seem and they know a peace that goes beyond the gross matter and makeup of a physical body. This may just be the art of dying.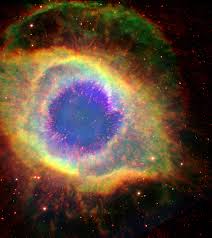 Sandy's funeral expenses had to come out of Ed's pocket. He made a down payment on them out of his limited funds. He had to borrow from his mortgage and utility money. He spent almost all of his tax refund to pay the mortuary. He still owes $3900 to the funeral director and is about $2400 behind on his bills due to these expenses. I have started a Go Fund Me campaign to help him recover. If you can and are willing to make a donation to his cause, please visit https://www.gofundme.com/in-the-wake-of-a-stroke. Any and all help is greatly appreciated.